l Giornale dell'Ingegnere interviews Giovanni Franco Crosta who is CERTING Advanced certified as a "Mathematical-Physics Expert Engineer" university researcher, also an expert in inverse problems of mathematical physics at the Department of Environmental and Earth Sciences, Milan-Bicocca University.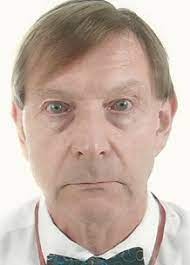 What do you think of the Certing certification?
"It is a significant added value in carrying out professional activity. It is a title that allows you to increase your skills and gain prestige and authority. In importance, I would compare it to free teaching, an institution that no longer exists today, as in academia there is now the figure of the associated professor. But the credit, respect and high status is the same as Certing Certification."
Certification, is then a determining factor for the profession?
"I would say more. Too often the engineer is seen solely as a technician, whose job is to provide a technical-scientific opinion, but without having a decision-making role. Certification is strategic to enfranchise the professional from this untruthful and anachronistic position. The engineer has the knowledge and skills to carry out high-level tasks, deciding and adjudicating complex and fundamental issues for the community. Certification is a decisive element in this important process."